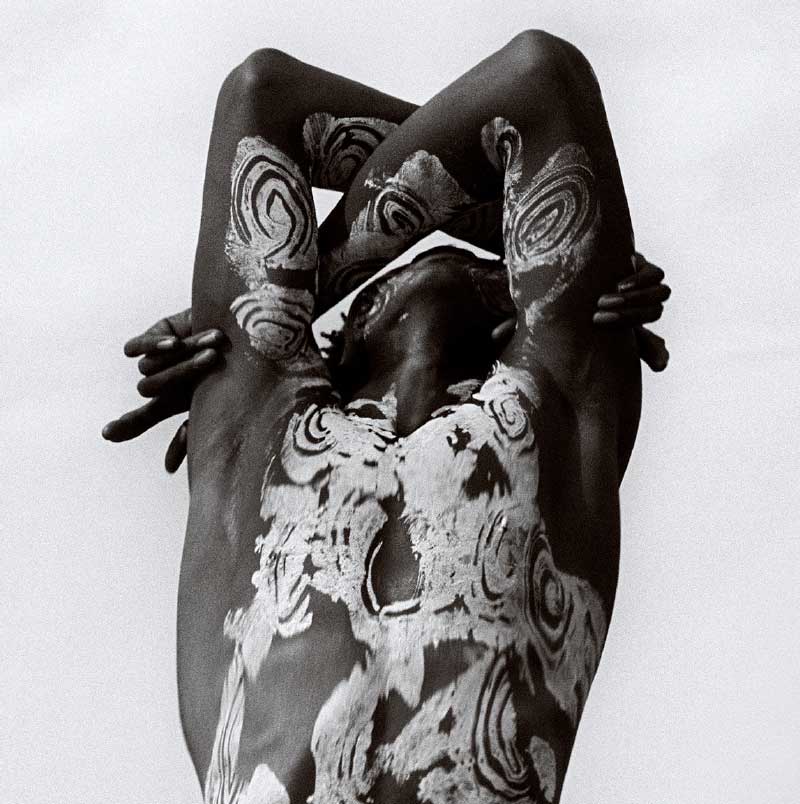 Elisabeth was born in 1958 in Cleveland, Ohio. She grew up and lived for many years in Oakland. Recently she moved to northern France where she lives and works.
Her work has been exhibited at the Museum of African Diaspora in San Francisco, the Studio Museum in Harlem, among others. In 1999, Elisabeth had a solo exhibition at the Berkeley Art Museum. Her work is included in several important private and public collections including the Museum of Fine Arts Houston, the Bibliothèque Nationale de Paris, The Schomburg Center for Research in Black Culture, New York, the Oakland Museum of California, LACMA, and the private collections of Gloria Steinem, Alice Walker and Quincy Jones.
Elisabeth is best known for her black and white portraits of indigenous peoples in Africa and Asia. Sunday's photographs are never altered (she does not use digital effects), they are all taken in negative. Elisabeth has created her own analogue process which she calls « Mirror Photography ». On her travels, when shooting, she takes « her » flexible mirror everywhere as a tool to give her images that special effect.
Her method enhances her subjects and elongates their bodies, creating dreamy, mirage-like images. « My work was inspired by a series of vivid, transformative dreams of elongated, undulating images, influenced by a painting my grandfather did of Mangbetu women in the Congo in 1931. »
She began photographing in Africa in 1986. Often Elisabeth returns to photograph the same subjects over several years (deepening the work, slow photography, slow art) (sometimes her subjects end up explaining her work to her « which amazes me »).