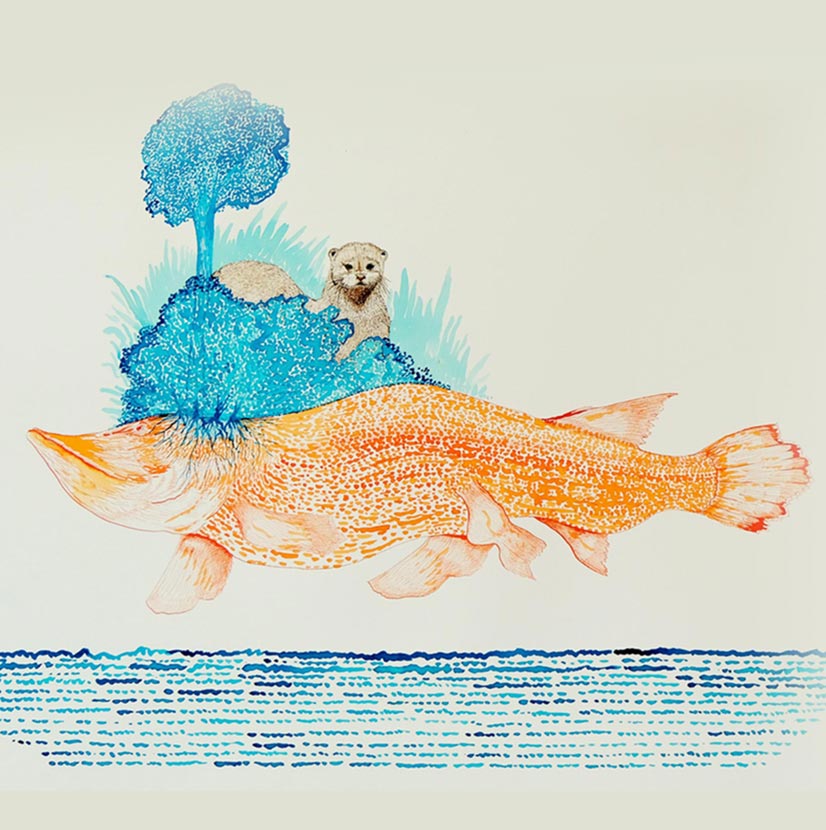 Leslie O'Meara was born in 1971 in Paris where she still lives and works.
Holds a PhD in 16th century language and literature. Before devoting herself entirely to her art, she taught literature (and writing) at the University of Paris.
Leslie has exhibited at the Lièvre d'Or centre in Dreux. She had a solo exhibition at Galerie Médiart in Paris.  Leslie was awarded the gold medal at the Salon Violet in Paris in 2016. O'Meara has created various land-art installations in private and public gardens and parks.
In her artistic practice, she constantly develops new technical means (mediums), always focusing on the relationship that humans have with the environment and simultaneously the way they also transform it. Her relationship to the landscape is notably a relationship to space, which is why she attaches great importance to the choice of format she uses for each work. She works with a wide variety of formats and paints on all types of supports.
In this quest for the imprint of the human on the landscape and vice versa, she constantly calls up references to fairy tales, mythology and the Bible in her literary heritage. For her, it is a question of connecting to a timeless, universal cultural anchor, but also fictional, which allows for a better understanding of today's world. This question of the relationship between man and his environment is constantly linked to that of the relationship between the ancient and the contemporary, between the timeless and the present.
She draws her inspiration from several places, with literature remaining a muse for her work. First, she was interested in the agricultural landscape, then in the contemporary landscape. In both cases, her aim is to pay homage and to be particularly interested in the way in which man dreams it, invents it, transforms it, but also disfigures and destroys it.
Leslie is fascinated by the history of the Forêt de Lyons and devoted her DEA thesis to the collection of « la nouvelle fabrique des excellents traits de vérité » by Philippe d'Alcripe (1531-1581).  In this work, they tell us about the marvellous cohabitation between humans and animals from which appearances and disappearances of the supernatural arise, the miraculous profusion of game, the distortions of space and time in the story, the disproportions and astonishing hybridizations in a number of characters.
Leslie O'Meara's drawings and paintings attempt to capture these phenomena.