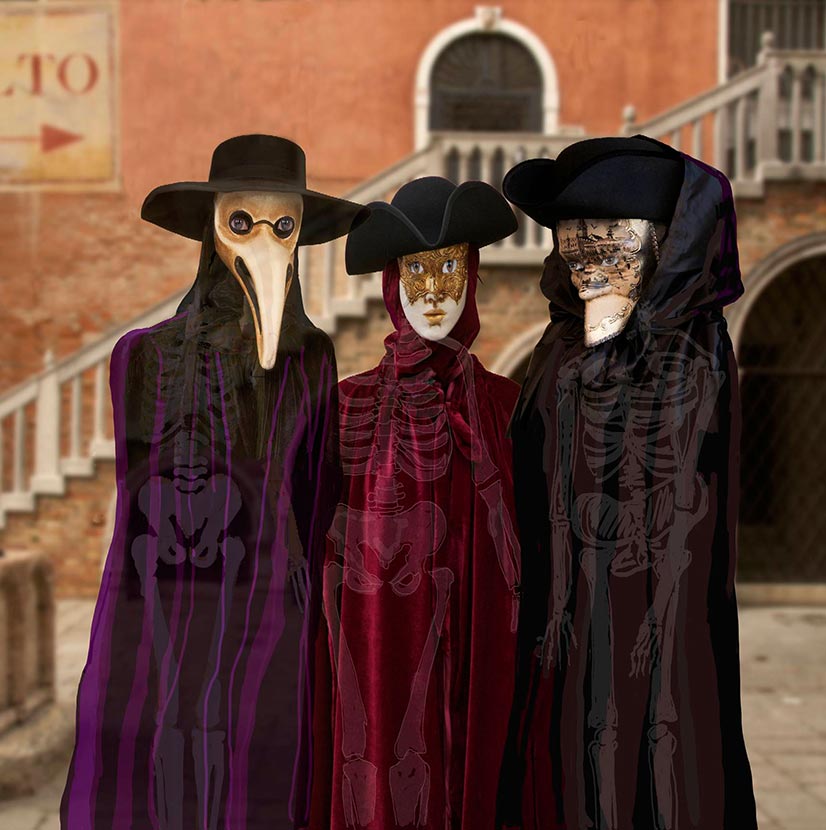 Constant Inspiration
Nadia Aubrier takes us into fantastic worlds with her photo-paintings.
Sometimes it is an enchanting, sweet dream, a thousand details that make us travel in unknown spheres, that awaken desires buried deep inside us.
But sometimes, Nadia confronts us with her committed life to the point of turning the dream into a nightmare when she confronts us with these images of our world and what we do with it.
The delicacy, the sincerity and the infinite attention to detail of Nadia Aubrier's work touches us and cannot leave us unaffected. It is assembling, crossing, superimposing, marrying, retouching by painting sometimes dozens of photographic images to make a unique work.
Nadia takes us, like the mythical Orient-Express, to the two cities that alone represent love – Paris and Venice.
The architectural beauty of these two cities has deeply inspired the artist, who – with the meticulous work we know her for – has created paintings full of poetry.