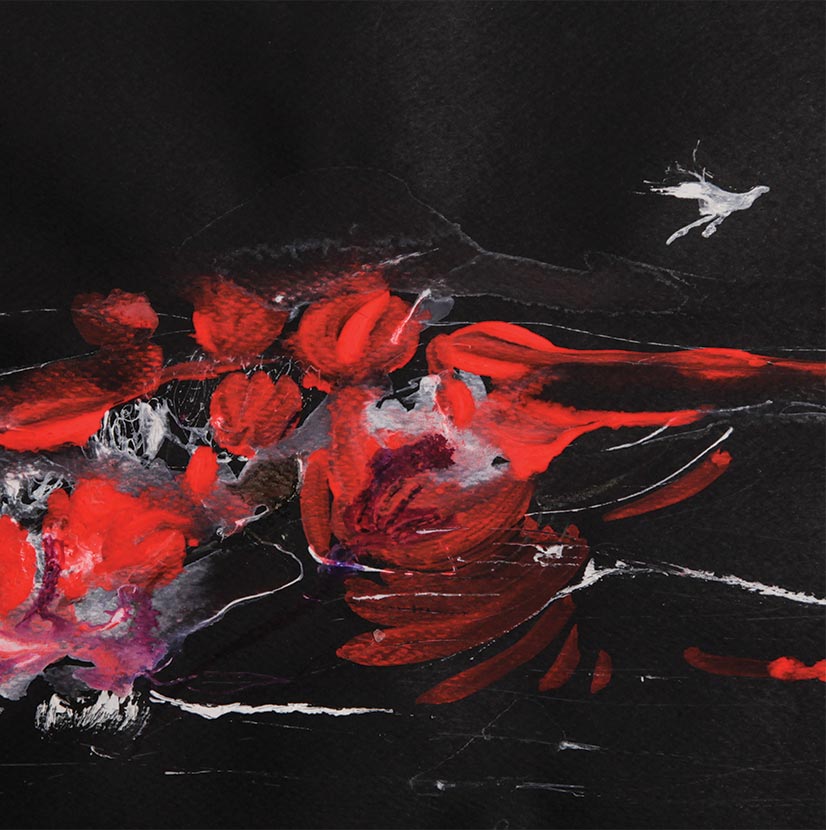 Poetry is omnipresent
It vibrates in the world of Brigitte Camus. A questioning of the meaning of life, fundamental values, freedom, our freedoms, life beyond, continuity, the beauty of nature but also the unusual beauty of our cities are themes that this artist has been exploring and exhibiting for over fifteen years.
The artist and poet Brigitte Camus tells us: « I want to trace my path by baffling myself at every moment in order to grope for the path that leads to knowledge by multiplying the bridges between the visible and invisible worlds, accompanied by these angels that dot my paintings and open me up to other landscapes, other forms of life, expanding the field of possibilities of the imaginary without borders. Freedom, I travel in your kingdom, in the land of archetypes and inconceivable dreams that shift from the unconscious to the conscious, taking shape, becoming tangible in explosions of signs. »
Brigitte Camus masters a multitude of pictorial techniques. Born in Besançon in 1952, she lives and works in Paris and in her studio in Burgundy. She trained in drawing and painting at the Paris workshops and at the Beaux-Arts workshops in Paris, and also followed the teachings of Jean Bertholle (Ecole de Paris) in his studio in Paris.  In engraving, she attended the Contrepoint workshop in Paris, the former workshop 17 (Hayter), from 1997 to 2009.
Brigitte, discreet as usual, left us in October 2020. We will continue to present and promote her work.