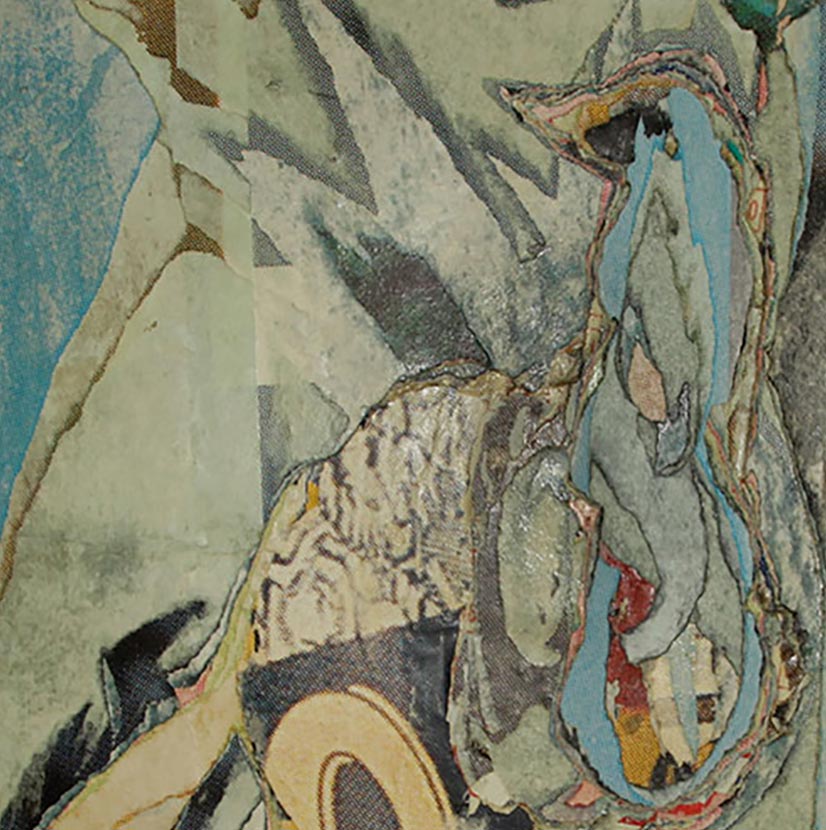 Pascal Guinebert, with his atypical background, can only touch you with his sincere, slightly dissipated, sometimes elsewhere character.
Elsewhere? Yes, in a world of his own. A world he has dreamed of, that he dreams of. A better world, healthy, preserved, where nature and man live in harmony.
Leaving his native Normandy, his curiosity led him to travel the world. He has been nourished by these cultures, by nature in all its aspects.
Back in Paris, he wanders the city, fascinated by the ephemeral nature of posters, these superimposed layers that intrigue him. He destroys them, discovers them and gives them a new life.
It is not just a lacerated poster. No, it is much more. It is going deep into the layers and recreating, from nothingness, a new life.
Soft colours, sometimes violent too, forms that make us discover new facets at every moment, birds, figures, crying out the truth of the beings that we are, the distress also in front of this humanity that destroys our mother earth, tirelessly, but also hope, the look towards those who know how to preserve; hence sometimes this raw violence, and just after the flight of a bird, the deer that breathes its freedom, the rest of the greenery, the prayer of a shaman, beings that have just come out of a strange dream …..
We are happy to represent this unique artist, who has been working tirelessly for 30 years, but who has very rarely shared his work with the general public.